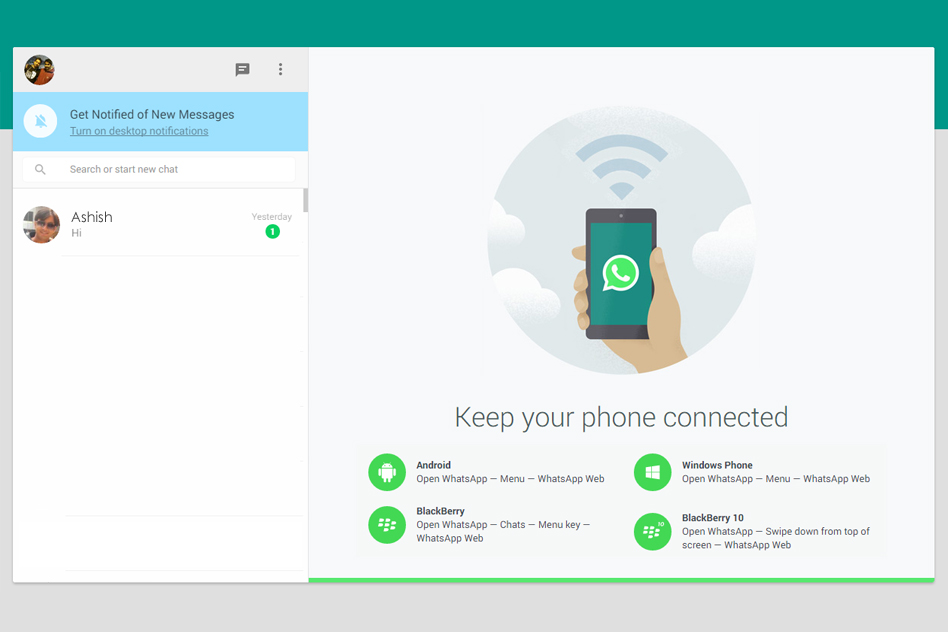 UPDATE YOUR MOBILE WHATSAPP FIRST
You can now use WhatsApp straight from your Desktop! WhatsApp recently launched it's desktop version.It's a web app rather than a native client — and for now, it seems to be compatible only with Google Chrome.
To use it, you have to open https://web.whatsapp.com in Google Chrome and scan the QR code inside your WhatsApp smartphone app.Then, you must keep your phone connected to the Internet and make sure you have the latest version of WhatsApp.
Unfortunately as of now, iPhone users can't connect WhatsApp to their browser.