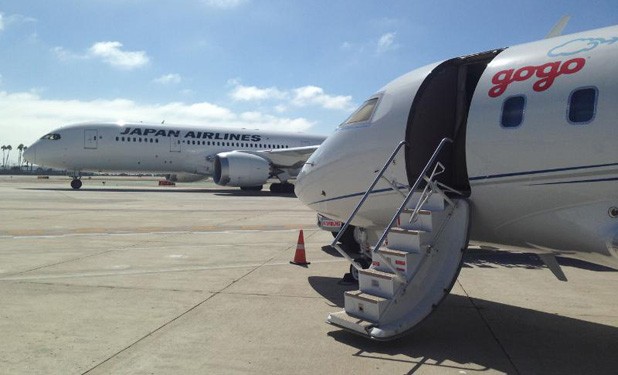 Gogo is a company that provides in-flight Wi-Fi services on domestic flights in the U.S. on select airlines. Today, it announced its first ever international expansion to Japan. The company has partnered up with Japan Airlines to provide in-flight Wi-Fi service on the airline's 77 domestic aircraft, full roll out of the service is expected to be completed in summer 2014. The in-flight Wi-Fi service will be powered by Gogo's Ku band satellite technology, which has been built up for the purpose of international expansion. Using the same technology, Delta is also going to offer Gogo in-flight Wi-Fi on its international flights in the near future. According to Gogo, currently there are over 2,000 commercial aircraft equipped with its service, allowing users to browse the internet in the skies. Its partners include American Airlines, Delta, Alaska, Virgin America and more. JAL's entire domestic fleet of 77 aircraft is the first significant international expansion venture that Gogo has dived in to. The company hasn't said where it intends to expand next. Seeing as how the service won't be live until mid-2014, there's still a lot of time before we can see if Gogo's in-flight service is any better in Japan's domestic routes than it is on domestic flights within the U.S.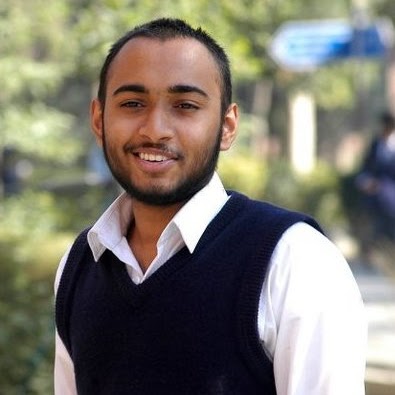 By Adnan Farooqui
Press Release
Gogo Goes Global: Partners with Japan Airlines to Deliver In-flight Internet
Oct 28, 2013
ITASCA, Ill., Oct. 28, 2013 /PRNewswire/ — Gogo (NASDAQ: GOGO), the world leader of in-flight connectivity and a pioneer in wireless in-flight digital entertainment solutions, announced today that it has signed a contract with Japan Airlines (JAL) to provide Gogo's in-flight Internet service on JAL's entire domestic fleet, which consists of 77 aircraft.
"We couldn't be more excited to work with JAL on bringing Gogo's connectivity services to JAL's passengers," said Gogo's president and CEO, Michael Small. "We know from our experience that having connectivity has become a competitive necessity for airlines. We look forward to providing this service to JAL and keeping its passengers productive, connected and entertained during their travels."
The new service will utilize Gogo's Ku-satellite connectivity technology and is expected to be available to JAL passengers beginning in the summer of 2014
"Gogo is the global leader when it comes to in-flight connectivity solutions and we are excited to work with them to be the first Japanese airline to bring Internet service to passengers onboard domestic aircraft," said Yoshiharu Ueki, JAL's president. "JAL is continually striving to bring passengers a unique and completely refreshing onboard experience and offering our passengers Internet access on domestic flights is part of that experience."
About Gogo
Gogo is the global leader of in-flight connectivity and wireless in-flight digital entertainment solutions. Using Gogo's exclusive products and services, passengers with Wi-Fi enabled devices can get online on more than 2,000 Gogo equipped commercial aircraft. In-flight connectivity partners include American Airlines, Air Canada, AirTran Airways, Alaska Airlines, Delta Air Lines, Frontier Airlines, Japan Airlines, United Airlines, US Airways and Virgin America. In-flight entertainment partners include American Airlines, Delta Air Lines, Scoot and US Airways. In addition to its commercial airline business, Gogo has more than 6,500 business aircraft outfitted with its communications services.
Back on the ground, Gogo's 600+ employees in Itasca, IL, Broomfield, CO and London are working to continually redefine flying as a productive, socially connected, and all-around more satisfying experience. Connect with Gogo at www.gogoair.com, on Facebook at www.facebook.com/gogo and on Twitter at www.twitter.com/gogo.