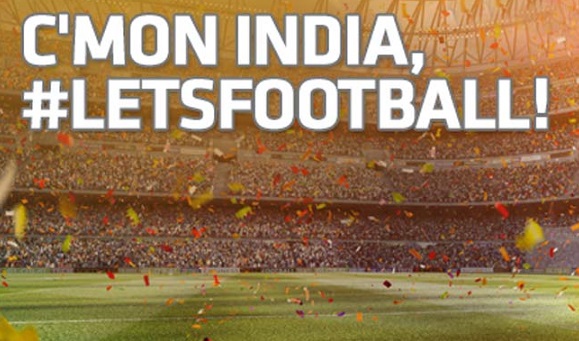 today Dec 20th 2014 was the final of Indian Super League football tournament between Kerala & Kolkata. In this Occasion, Sincerely thanks to Ambani Group (Mukesh Ambani & Nita Ambani) for taking initiative to encourage football in India. Its was very sad to say  the Country India with 1.21 billion people not yet played in World Cup Football. I don't criticize the people for it. Its not hard to find 11 diamond football players from the country. the Problem with the Government who is not putting enough Effort for the growth of football.
I remember the NGO which I was working 'Solidarity Youth Moment', a campain came up against this 'Football Indian Super League'  (ISL). I didn't join for this cause. I asked them why we have to go against this. the reason they said was when Corporate hold it destroy the sports. I cannot agree with them. Surely the huge money flows on it. but it also helpful for the football player.
You know In India a Football Player or Athletic Player is not a big celebrity but a Cricket player is. What is the difference? to reach on top In all sports and games the players putting big effort but their rewards or wage have big difference. We cannot compare how much cricket players are getting than other game players.
Anyhow this year Ambani Group Introduce Indian Super Leauge (12 October 2014 – 20 December 2014) that was a huge success in India. Just on beginning Its has ranked the fifth highest football league in the world, It has recorded over 16 million online video views through the course of the tournament. Additionally, the official ISL On-line channel has registered 28.7 million visits.
the Indian states which is having more football sprite is Kerala & Kolkata. In Kochi stadium (Kerala)  61,323 football lovers who packed the stadium created a record for the ISL series on Dec 1st (Watch Video here). I hope through this ISL the spirit get viral in other states too like Indian Cricket.